The practice of Orthodontics has changed significantly in the last decade. Mallette Dental of Canton, Ohio has stayed at the forefront of those orthodontic changes by using the newest, most high-tech alignment systems available.
Orthodontic treatments used to be painful, awkward and very much noticeable. But with modern orthodontic technology, bettering your smile is simple, effective and nearly invisible! Talk to Mallette Dental today about your options!
What is Orthodontics?
Orthodontics deals with the diagnosis, prevention and correction of misaligned teeth and jaws, known medically as malocclusion. Typically, the treatment for malocclusion is done through the use of braces that are altered slightly every 4 to 10 weeks by an orthodontist. This type of treatment can take anywhere from 1 to 3 years to complete.
Some severe cases of misalignment still require metal braces. But most patients now can be treated just as effectively with clear aligners — an incredible upgrade in comfort and technology!
The cost and length of treatment are generally the same between the two, which is why most patients opt for the invisible, removable option of a clear aligner.

Canton's Orthodontist for Kids and Adults
Mallette Dental recommends that every child receive an orthodontic evaluation by the age of seven. Examining a young child's teeth and jaws early allows for interceptive orthodontics as a far less costly and time-intensive way to avoid full orthodontic treatments.
Dr. Jeff Mallette is highly experienced in treating adult orthodontic cases, too. A person is never too old to have better-looking teeth!
How Mallette Dental Straightens Your Teeth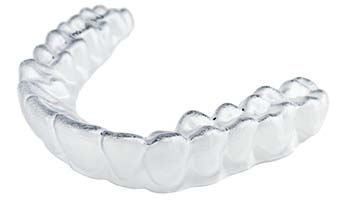 Every patient deserves a beautiful smile. The professionals at Mallette Dental know that using ClearCorrect is often the best way to help make that great smile happen.
First, the staff at Mallette Dental will take photos and x-rays of your teeth for evaluation. If you look like a candidate for orthodontic treatment, the next step is a full scan of your teeth to prescribe the tooth movements needed to achieve your ideal smile.
From those scans, Mallette Dental will create a 3-D model of your mouth, then a series of clear plastic aligners that are custom-fit for your teeth.
Each aligner will apply targeted pressure to your teeth as determined by Dr. Mallette, slowly moving the misaligned teeth back into position.
As time goes on, the doctor will check on the progress of your tooth movements, then make a new aligner for you to wear.
Most treatments with ClearCorrect take several months to complete, but you may start to see results right away!
The Best Orthodontist in Canton, Ohio
Straighter teeth don't just look better, they work better, too. Poorly aligned teeth can interfere with bite function, are more prone to cavities, and can wear away faster.
The staff at Mallette Dental is highly trained and experienced in correcting misaligned teeth and jaws. We've treated thousands of Stark County orthodontic patients successfully. Let us help you make your smile better, too!