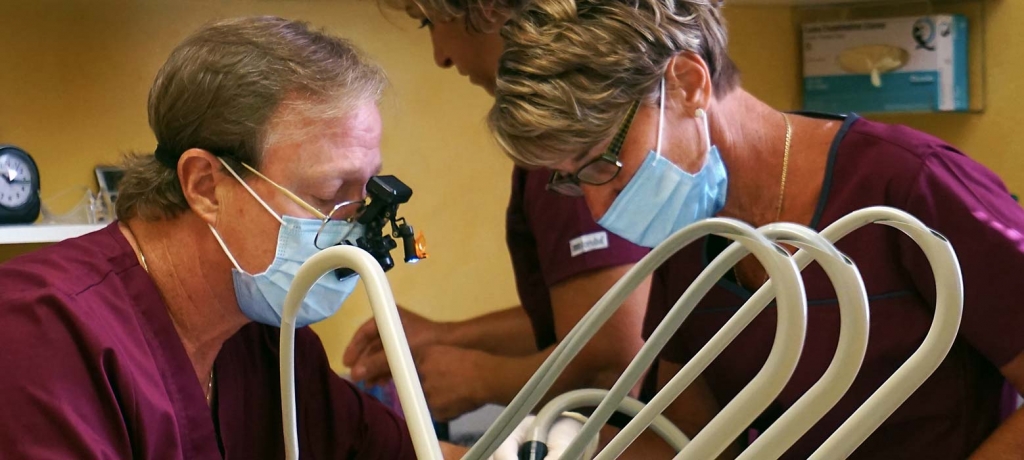 Dr. Jeff Mallette: Canton's Best Family Dentist
Dr. Jeff Mallette is passionate about providing quality dental care to all of his patients. That personal passion for care has been the focus of his professional career for nearly 30 years. Mallette Dental is a well-known and highly regarded dentistry practice that many call the best in Canton, Ohio, with a family-friendly focus and constant attention to detail.
A Friendly, Professional Dental Practice

The entire staff at Mallette Dental is passionate about providing the best service possible to our patients. Examining your teeth and gums, providing a comprehensive cleaning, and restoring you to good health is just one part of what we do.
Our dedicated team also focuses on preventive care and patient education — and making sure you are as personally comfortable as possible, of course! This level of care and service is what keeps our Canton area dental patients coming back — many of them for decades. See what our patients say about us!
Dr. Mallette is a certified member of the American Dental Association, the Ohio Dental Association, the Stark County Dental Association, and his practice is an A+ Accredited Business with the Better Business Bureau.

What Sets Mallette Dental Apart
• We provide dentistry for everyone
• Continuity of care – you will see one doctor (Dr. Mallette) every visit
• Comprehensive care of most dental procedures completed in one office
• Same-day appointments
• Superior quality
• Respect for the patient's time
• Low cost over one's lifetime
• Caring staff
• Works with all patients by accepting all dental insurance
The Latest in Dentistry Technology
Of course, you should expect great care and expertise for all primary dentistry services like exams, cleaning, fillings. But where Mallette Dental truly shines are the more technical services that require experience, precision and knowledge.
Dr. Mallette is highly skilled in the art of implants, in the practice of orthodontics and in the applications of cosmetic dentistry. He uses 3D imaging to ensure a full understanding of your case before implementing a solution. He works with the best dental suppliers to provide a wide range of options that fit your lifestyle, your preference and your budget.

We Take Your Health Seriously.
Infection control protocol and guidelines will be strictly followed, and we will continue to make improvements for your safety. Please bring a mask and come alone to your appointment. If you cannot come alone, all parents, guardians and caretakers and significant others must remain in the car and not in the reception room. When you arrive for your scheduled appointment, please call the office to announce your arrival. Someone will come out to your car to update medical history and assist you into the office.